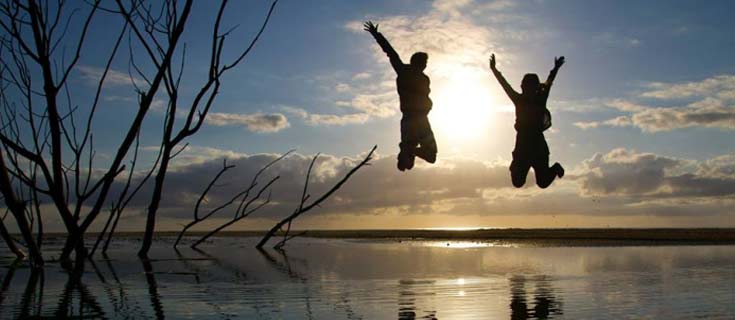 Byron Bay is unique - it has a special energy and spirit which is in nature and the people who choose to live here.
Byron Bay is a sacred place and we are only visitors and the caretakers of this sacred place.
The township is located behind the primary sand dune extending from Belongil to Clarkes Beach, on a large flat area which is part of the coastal wetlands.
The town centre is surrounded by these extensive wetlands, coastal heath and areas of subtropical rainforest which contain the town and define its unique geographic qualities.
The Aboriginal people have lived and cared for this area since time began and it was Cavanbah - the meeting place for the surrounding mobs.
The geography, nature, energy and spirit of the land and peoples is what defines Byron Bay and this cannot be capitalised or exploited by secular interests without destroying the reason for being here.
The spirit of Byron does not have to be explained or rationalised - it just is.
Any master plan and concept must reflect this spirit and respect the land where it sits, way ahead of any commercial interests which need to be subservient to this spirit and co-create with nature.
A brief history of the Byron Shire, the geography and climate and summary of statistics from the 2006 Census and Byron Shire Council is included on the following pages for background information.
Byron Bay is the second most popular NSW tourist destination after Sydney with over 1.4 million tourists visiting Byron each year from nearby and distant countries.
With only 10,000 residents in Byron Bay we must be vigilant to preserve our reason for being here and still be worthy hosts to those who come to share our vision and respect this land.